Article originally posted on www.insuranceneighbor.com

(opens in new tab)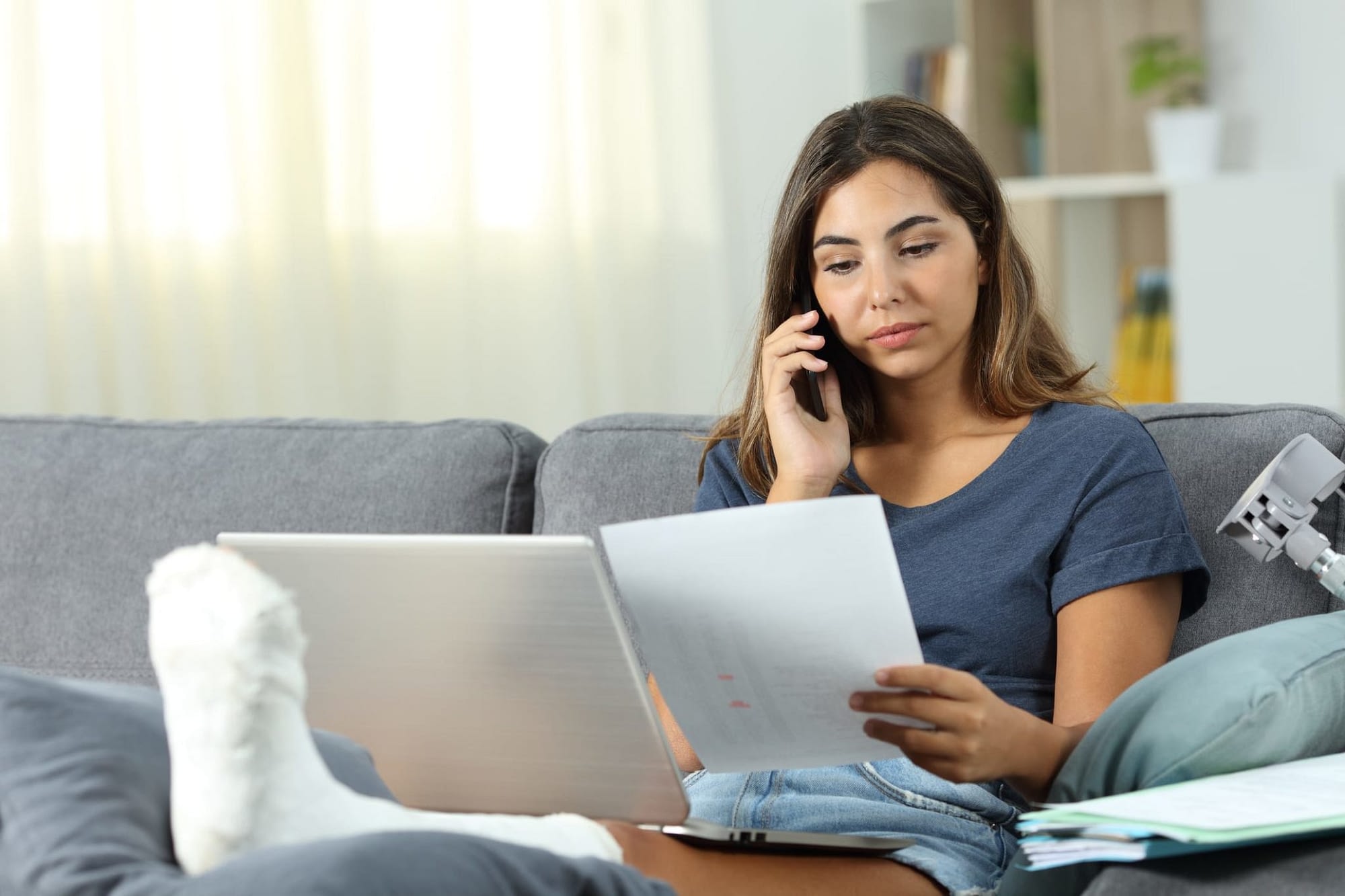 Disability insurance serves a critical role in your health and welfare should you become very ill, incapacitated, and need special care in the future. However, when choosing a disability insurance policy, you must be careful to avoid four pitfalls:
1. Benefits could cancel each other.
Group insurance policies, such as those provided by an employer, may subtract your benefits from a group disability policy, including SS disability payments. A private disability insurance policy does not carry that risk, and will provide the care you need, should you need it. Ensure you have an insurance professional review your current coverage to avoid this pitfall.
2. Your policy is not occupation-specific.
A disability insurance policy that does not list your specific occupation may not cover you if you are still able to work at another job – of any type. Listing your occupation in your policy is a key point, as it will allow you to have the benefits the policy provides when you are unable to work at your current occupation. This is especially important for those with higher income occupations.
3. Incorrectly estimating your future income.
Your disability insurance policy will reflect your age and your health at the time you apply. Putting a policy in place when you are young and healthy is a wise choice, but most people have a significant increase in income during their working years, and should they need the help the policy provides, may be underfunded. You should have your policy reviewed every few years to ensure you have the best coverage. It may need to be updated.
4. Your disability insurance is part of your benefits package.
If you have disability insurance provided by your employer, the employer may choose to reduce your benefits over time as a cost-saving measure. You may believe you are covered but should have your current benefits package reviewed by a professional. It may be wise to purchase an individual plan if you discover your employer has reduced the disability coverage in your benefits package.
5. Waiting too long to buy a disability insurance policy.
If you do not put a disability policy in place early enough in life, the insurance companies may be unwilling to issue you a policy. After age 75, it is unlikely that you will be eligible, with any insurer. Buying disability insurance when you are young and healthy is a smart decision, as the cost will be much lower than purchasing it later in life.
6. Choose Your Disability Policy with Care.
The benefits provided by a disability insurance policy vary. The language in the contract is of critical importance. Short-term and long-term policies are available for both permanent and partial disability. Many of the most well-known insurance companies offer several types of disability insurance policies, but how do you know which policy is best for you? The policy you select may cover a range of situations, which include:
Replacing a percentage of the income if you can no longer work due to illness or injury. Many group policies typically payout up to 60% of the income you made before becoming unable to work, and you can purchase a private policy to fill in the income gap, up to 90%.
The cost of rehabilitation.
The cost of retraining.
The cost of lost income if your loved ones must stop working to care for you.
Survivor benefits if you die from your illness, injury, or condition.
The difference between what you make in a new profession and your old profession for a period.
Pregnancy complications.
Coverage for permanent or partial disability.
Coverage for being seriously injured in an accident, poisoned, or for suffering a serious illness, such as cancer, tumors, cardiovascular disorders, circulatory disorders, spine and nervous system disorders, muscular and joint disorders, and other conditions that make it impossible to work and earn a living.
Need Help? Contact Us.
Choosing a disability policy involves understanding what each policy offers, and the legal language in an insurance contract. Our local agents can help you understand the finer points and will help you find a policy that provides the most benefits at the lowest cost.
Filed Under: Health Insurance
|
Tagged With: Disability Insurance, Health Insurance